KNP Bookkeeping is a bookkeeping and payroll services firm in Victoria, BC. We work with businesses from many different industries to get their accounts and payroll in order and keep them that way.

Certified Professional Bookkeeper
The CPB designation is a national bookkeeping standard set and maintained by CPB Canada - the largest and fastest-growing association for professional bookkeepers in Canada. This designation reflects the level of knowledge, education, and skills required to carry out all key functions through Accounts Payable, Accounts Receivable, Payroll, Sales Taxes, Inventory, general bookkeeping, and so much more. A professional bookkeeper must successfully pass an exam in advanced bookkeeping to become certified and achieve their CPB designation from CPB Canada.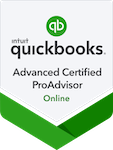 QuickBooks Advanced ProAdvisor
A ProAdvisor is a QuickBooks-certified independent accounting pro who can provide strategic insights to drive small business success.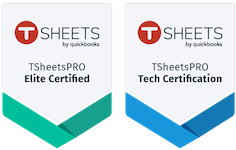 TSheetsPro Tech Certified
The Tech certification will help you expand your QuickBooks Time knowledge into the realm of how to connect, interact with, and troubleshoot some of our most popular integrations.