Bookkeeping for Construction and Trades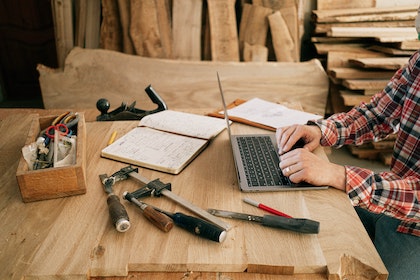 Construction Bookkeeping
Construction and trades businesses have unique accounting and payroll requirements. An online bookkeeping system helps by handling project-based accounting, scheduling and time keeping, managing holdbacks, and meeting your specific payroll needs.
Project Based Accounting
Typically your business will be working on multiple job sites and projects at the same time. Tracking revenue and costs can be complex and is even more so with multiple concurrent projects. To succeed, you need to be able to allocated both costs, revenue, and time to individual projects and job sites.
Scheduling and Time Keeping
Scheduling and time keeping can be a major factor in efficiently deploying people and equipment across job sites. With app-based scheduling and time tracking can put a real-time schedule and time sheets on your team's mobile devices.
Managing Holdbacks
Many construction contracts specify a schedule of holdbacks pending substantial completion, milestones, or passed inspections. Effectively managing holdbacks has a huge impact in your company's cash flow.
Managing Payroll
Attracting and retaining skilled workers is essential for continued success. Combined with accurate time tracking, an integrated, accurate, and flexible payroll system is vital.
A bookkeeper that understands the construction industry.
KNP Bookkeeping specializes in bookkeeping and payroll services for the construction and trades industry. Contact us to find out more.